Book keeping
To run a business successfully and efficiently there some measures those are to be taken seriously. One of them is Book keeping. Before learning more about the bookkeeping services Singapore offered by us, have a look at what exactly bookkeeping is.
What is book keeping?
Book keeping is a process through which all the transactions and information about the running of the business is tracked, made and recorded. It is a process to maintain the records of companies, non profit organizations or also it might be the record of any individual.
Some of the transactions in book keeping are billings of the goods bought or sold from and to a customer, paying for goods bought from the suppliers and making records of the invoices and verifying them, recording the depreciation on goods , goods receivable etc.
All these entries are a part of the entries maintained.
In case you want to close an account you will need the following documents:
Bank Statements
Invoices / Receipts for expenses
Sales invoices
Rental / Lease agreements (if any)
Payslips (if any)
Acctrust offers excellent bookkeeping services in Singapore as we have a team of seasoned experts and they are always ready to offer their exceptional services.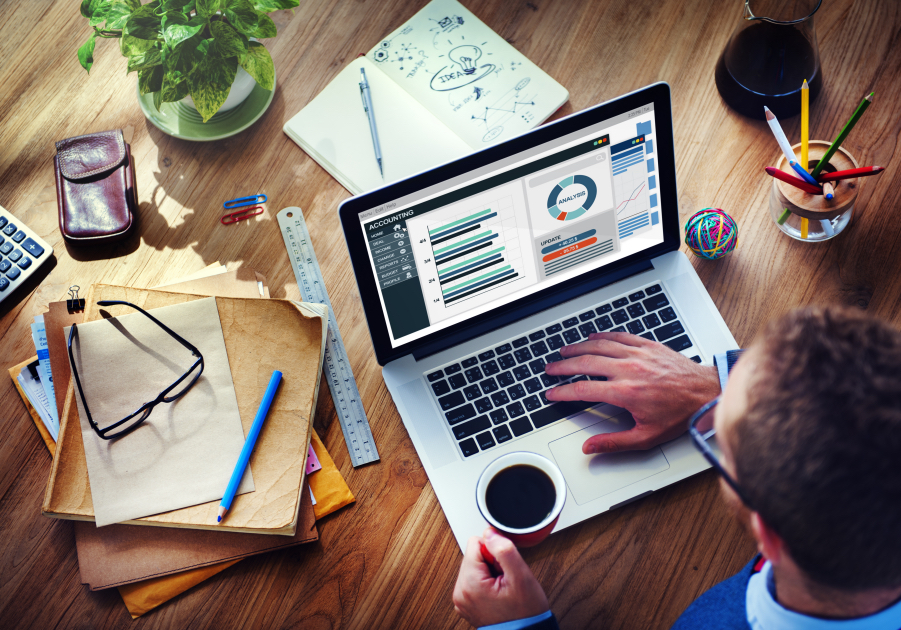 Compilation of Financial Statements

We at AccTrust offer excellent compilation of your financial analysis Singapore statements  which includes everything i.e. Profits and losses, balance sheets, statement of changes in equity and cash flow statements. We take the responsibility of preparing and presenting your financial statement. This is then supported by IRAS for which the companies are required to prepare for the end of the financial year for Tax Return filing purposes.
Conversion of Financial analysis statements to XBRL
The companies are supposed to convert the financial statements into XBRL which means extensible Business Reporting Language. This is a computer based language which helps to transfer the records which can then be seen by accounting experts, financial analysts' regulators and auditors.
ACRA, The Accounting & Corporate Regulatory Authority has introduced a new requirement companies which are incorporated in Singapore. They now have to file their financial statements in XBRL format. This was introduced on 3rd of March 2014.
Companies which are incorporated in Singapore and are having limited or unlimited share now have to file their financial statements with ACRA. They will have to submit their financial statements in the XBRL format which according to new ACRA Taxonomy 2013 is the minimum requirement.
Management accounting (costing)
Management accounting is the process of developing management reports and accounts which help in providing accurate and exact statistical information which is then used by the managers to prepare shot term decisions every day. It also means that with the help of experts we tend to devise our planning and help in providing best financial reporting and also helping in assisting the management in the formation of the organization's working strategies. Acctrust is one of those management consulting firms in Singapore which believes in offering top-notch services at an affordable rate.
Budgeting
Budget management as the name suggests is the analysis and preparation of expenditures, costs and sales of an enterprise or an organization. Budgeting helps keep in control the expenses and the allowance of expenditure. With formal preparation of a budget and monitoring of expenses the business might grow smoothly. Budgets are prepared generally for small periods, middle periods and longer periods. By the help of a budget that is set for a specific time period the organization or business can make goals and can also prepare for it beforehand.
Financial analysis
Financial analysis is the term used for evaluating a business or an organization. A company needs an analysis which shows the result about the budget the company is working with, the project the company is working on and other entities that are related to finance. What is the need of having this financial analysis? Financial analysis helps in knowing the condition of the business. Whether the business is going under loss or is stable. It is useful for investors to check whether the company can be invested in or not. There are many factors that need to be looked upon while investing. This judgement of various factors helps the investors in predicting the future growth of the business.
We at AccTrust help you in finding better ways to invest in professional business. With the help of our services you can become a better investor and also gain good knowledge about investing.